Implementing Remote Monitoring and Management means your business is being proactive and reactive at the same time.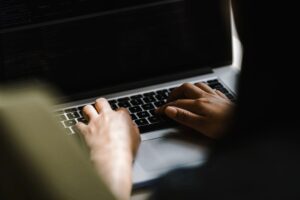 Have you thought about how much it costs to fix a problem after the fact vs. preventing it from happening in the first place?
In order to be proactive about your business computer systems, you should have the ability to identify and prevent potential problems. Plus, there should also be a reactive response to fix the urgent issue.
This is the reason your business needs to have an IT Managed Services and Support team install a Remote Monitoring and Management (RMM) system.
Continue reading to understand the value and utility of the Remote Monitoring and Management (RMM) system.
Start monitoring your technology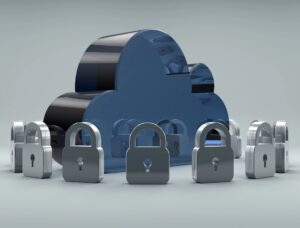 When is the right time for your business to start implementing technology monitoring services? Let's start by having you answer a few questions about your current technology:
How often do you and your staff have to deal with technical problems?
How much time and personnel are you using to fix the issue?
How does this outage affect your business?
The reason for having IT Managed Services and Support can be answered by understanding the value and utility of a Remote Monitoring and Management (RMM) system.
Read on to learn more about why your organization may benefit from implementing this valuable technology tool.
What is Remote Monitoring and Management
Remote Monitoring and Management is commonly shortened as (RMM) yet is also referred to as:
Network management
Remote IT management
Manage Service Provider, (MSP), utilize RMM tools and software to provide remote access for IT technicians to troubleshoot common end-user problems in the quickest manner possible. Technicians can remote in and see the problems as they are happening and communicate with the end-user to troubleshoot efficiently.
RMM also provides tools to monitor network and workstation performance 24/7 to prevent future problems from occurring. If any warnings or issues come up, the software will alert the MSP.
In addition, the RMM tools allow for automatic updates and constant threat detection for your devices and network.
RMM starts with a Remote Monitoring Agent
To get the RMM activated, your managed service provider will install a Remote Monitoring Agent (RMA) application into your network, workstations, and mobile devices. Agents gather data for all the components of the network so that it can be monitored.
Information the RMM provides the managed service provider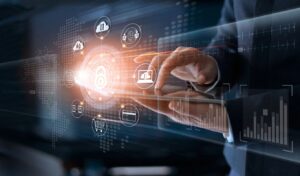 The RMA gives your Managed Service Provider the information needed regarding your network and devices including:
Software and hardware information – information can be gathered quickly to confirm that software updates and additions will be compatible or meet requirements
Reports and data information – IT engineers can quickly gather data about systems age, resource utilization, and performance history for growth planning strategy
Automated maintenance – scripts can be created and managed to do necessary tasks like install updates and reboots systems during off-hours
Remote monitoring – allows for timely action by sending service tickets to the IT team
Troubleshooting – responding to alerts such as low resources or event errors that the systems generate
Proactively assessing threats – tools that analyze security settings can be run and even automated to provide action items for IT engineers to enhance security
Server management – things like adding and changing users and permissions
Additional RMM capabilities can be added to monitor services such as:
Anti-virus
Back-ups
Identify out of warranty devices
Manage passwords and mailboxes
Manage memory
Flag server outages, unusual behavior that could indicate a cyber threat
Benefits of RMM 
When something goes wrong with your system, the information needed to resolve that issue is more complicated without having the RMM. Therefore, having your managed service provider install RMM can:
Save money – faster response times by IT engineers to problems lower operational costs
Cut costs – RMM tools provide data and accessibility that make troubleshooting issues, installing software, and managing the systems much more efficient. The work is done remotely, so no costs for on-site IT engineers.
Alerted sooner to potential problems – Analysing reports and utilization can determine when disk space, memory needs will exceed the system. Knowing this will prevent errors and operational problems.
Getting Started with logic-IT 
As a Managed Service Provider, logic-IT can guide you through the frustration of technology problems so that you and your team can work without interruption. We can install your RMM remote agent onto your devices and always have an eye out for your productivity and IT performance.